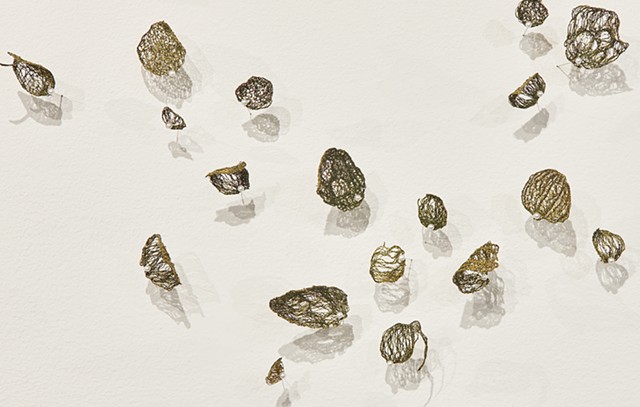 An artist engaged with the intersection of art and science.
My work weaves together my interest in textiles, plants, and health. I am driven by the research and discovery inherent in my process.


Karen Gustafson is a 2017 & 2012 recipient of an Artist Initiative Grant from the Minnesota State Arts Board and a 2014 recipient of the Metropolitan Regional Arts Council (MRAC) Next Step Grant funded by The McKnight Foundation.
Gustafson has exhibited widely in the United States and abroad at prestigious institutes including GV Art (London, England), Plains Art Museum (ND), Lexington Art League (KY), Pence Gallery, (CA), San Jose Museum of Quilts and Textiles (CA), and Burnet Gallery (MN).
Artist Residencies include Vermont Studio Center, VT (2022), Kingsbrae International Residency for the Arts (KIRA), St. Andrews, New Brunswick, Canada (2019)


Photo credit: Cords Photography